Welcome to my Friday Favorites list! Where I share wonderful things from the week that I love or have inspired me in some way. I hope you all enjoy this weeks list because I found so many goodies at such amazing prices I could hardly wait until today to tell you guys! Probably wouldn't have been to cool to get the Friday Favorites list on a Wednesday or Thursday though! 🙂
This post contains affiliate links for more information please see my Disclosures here. Please be assured I only add links to products I have personally used and/or recommend
1. Marble Rolling Pin:  This rolling pin is so beautiful and would look great on any countertop. I have searched for one for some time now and was finally able to find this affordable option at Target. When I say affordable I mean it's so cheap I am snatching one up before their gone.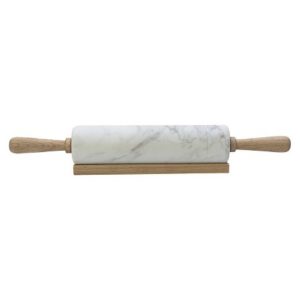 2. Marble Utensil Holder: Is this not the most beautiful utensil holder you've ever seen? I cannot wait to get one and just like the rolling pin it's very affordable. This is the larger version and honestly, after reading the measurements it's a perfect size and would be great with some wooden utensils thrown inside.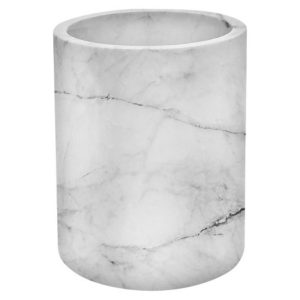 3.Petra Scalloped Bowl: Last night I received an email from Magnolia Market with their new spring products and OMG this bowl guys! It is gorgeous and really hard to find anywhere else. They used to carry one similar on Amazon but they are all sold out and I expect these to be before too long as well. Awesome bonus there are two to choose from!
4. Metal Brass Frames: The little and I ran to target over the weekend, we always go for just one thing and I end up scouring the home decor section for hours.  Target and I have a total love-hate relationship, I find things I love and put them in the cart, then walk around until I find something else I love, then I have to choose one or the other and I hate that I have to choose! It's a never ending process and people legit probably think I'm nuts. Like why is this weird lady still standing there staring at that mirror? All the while my husband is calling me numerous times wanting to know why I'm still at Target.
Anyway as I was walking around I spotted these brass matted frames, I totally have a thing for anything gold or brass. So I put them in and they made the cut, can't wait to get our master painted so I can hang those babies up.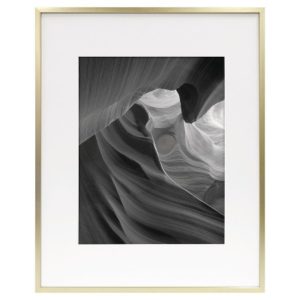 5. Franklin Media Console: This console is one of my favorites, I love the mixture of wood and metal and how open it is. It's technically a media console but I think you could also use it as a small buffet in the dining or a console in the entry if you wanted too.
Hope you all have a great weekend and thank you for following along as we go on this journey, we appreciate each and every one of you and are so grateful for the way the past month and a half has gone. We have exceeded 500 followers on both Instagram and Pinterest which is huge for such a short amount of time and our email following is growing by the day! So thank you all so much, you have no idea how much it means to us and we hope we can continue to get to know each other.